North Texas Crafts features custom Laser Engraving
High quality laser engraving for all Texoma businesses and organizations. We use the Epilog Legend 36EXT Laser Engraving Machine to offer you the widest variety of laser engraving and laser etching services. We can laser engrave or etch anything from flat wooden carvings to metal items and even three dimension items such as wine or drinking glasses.
See our Laser Engraving page for more details and examples!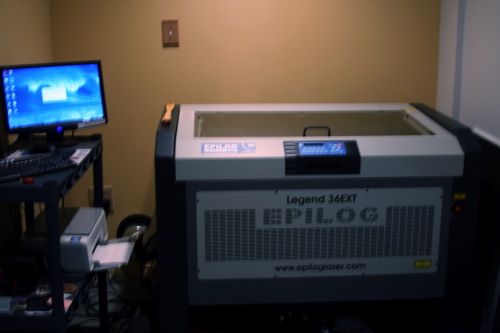 We have a complete wood working facility including professional lathes, planers, jig saws, table saws and more to support almost any craft project you may require.
Also see our Turkey Scratchers page for a look at a unique idea for specialized crafts and turkey trophy ideas.